Altrimage è la divisione Graphic Design e Club Consulting del marchio Altridea e nasce dalla volontà di creare una realtà di eccellenza composta da professionisti multisciplinari come Industrial Designer, Graphic Designer, Interior Designer, Architetti e Copywriter che vanno a formare un team ideale per affiancare Club, Promoter, Etichette discografiche e tutto quello che gira intorno al modo della notte e dell'intrattenimento, ma non solo, offrendo risposte mirate alle esigenze di ogni singolo cliente e progetti sempre nuovi ed innovativi.
Altrimage potrà darvi risposte e progetti a partire dalla Grafica e Comunicazione del Party elaborando marchi, art work per la stampa e per il web, siti web, banner pubblicitari, blog ecc.
La nostra agenzia ha inoltre le competenze per affiancare il club nell'interior design, lighting design, studio palchi e scenografie per eventi…fino ad arrivare alla progettazione architettonica di nuovi spazi dedicati alla musica e al clubbing.
Inoltre ci occupiamo di stampa su qualsiasi formato e supporto e produzione di packaging e gadget personalizzati per la promozione dei vostri party e marchi.
Altrimage si propone come studio di consulenza a 360°.
ALTRIMAGE is the Graphic Design and Club Consulting division of Altridea brand and was born from the desire to create a centre of excellence composed by professional people such as Industrial Designers, Graphic Designers, Interior Designers, Architects and Copywriters that form an ideal team to assist Clubs, Promoters, Record Labels and everything that envolves around nightlife and entertainment in general.
Altrimage will give you answers and projects from the Graphic Communication and Party Communication to develope brands, Art Works for print and web, Websites, Banner and Blogs, etc..
In addition, Altrimage has the experience to assist clubs from interior and lighting design, stage study and scenography for events until the architectural design of new spaces for music and clubbing.
We also handle the printing in every kind of size and material and the production of packaging and gadgets for the promotion of your party and trademarks.
Altrimage proposes it self as a counseling agency at 360°.
EVENTS EQUIPMENT (stage, backstage, etc.)

WEB MARKETING and SOCIAL MEDIA

DESIGN and PRODUCTION of CUSTOM GADGETS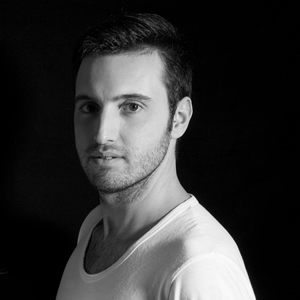 Feliciano /
Founder / Art Director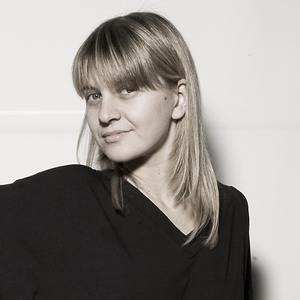 Serena /
Founder/ProjectManager